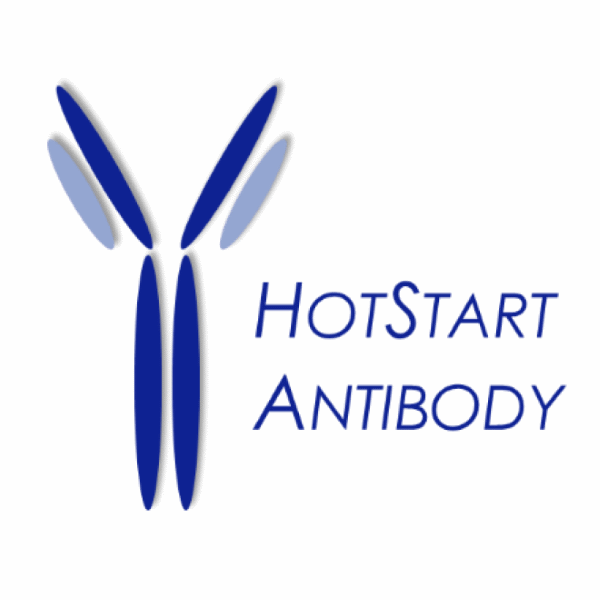 DESCRIPTION & FEATURES
HotStart Antibody is a highly pure antibody that binds to Taq DNA Polymerase and thereby blocks its polymerase activity. At the very beginning of the thermal cycling protocol, the antibody is inactivated and with this "Hot Start", Taq DNA Polymerase regains its function. This highly controlled reaction start prevents non-specific amplification and grants maximum control over the reaction conditions.
FEATURES:
Inhibits polymerase activity until desired
Enhances polymerase performance & stability under harsh cycling conditions

Uniquely custom engineered antibody -> Genetically Engineered Antibody -> Proprietary and Worldwide Unique
Get the highest purity possible:
no bacterial DNA contamination!
no mouse DNA contamination!
no rabbit DNA contamination!
no human DNA contamination!
No cheap DNA aptamer based hotstart
No low performance chemical hotstart
REAL Antibody based hotstart
RECONSTITUTION
Carefully solubilize the lyophilized HotStart Antibody in sterile 50% Glycerol (prepared with PCR Grade dH2O) to 1 mg/ml by gently inverting the tube. Aliquot for use as required and store at -20°C.